Ready-to-Wear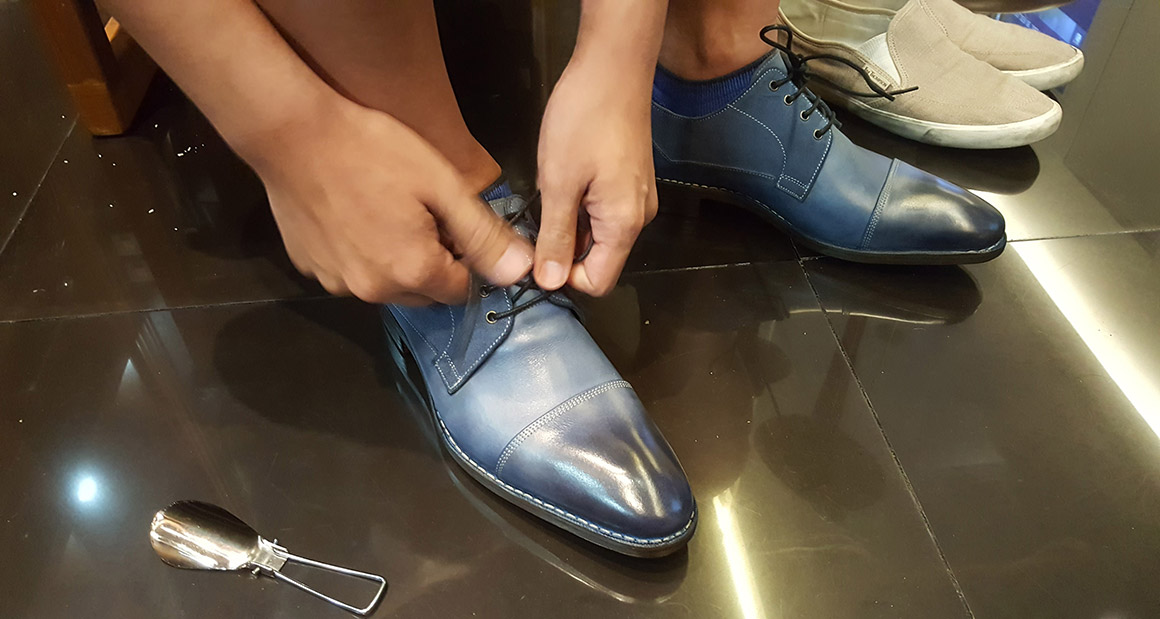 Our ready-to-wear collection offers convenient stylish options, that don't compromise on the comfort or quality of a bespoke shoe.
We stock over 500 pairs in our flagship store, with sizes ranging from 4-14 UK (5-15 US, 38-47 EURO). The majority of our ready-to-wear styles are made with a full leather sole, and as we have the luxury to make shoes on our premises we can add a half rubber sole for you as you relax and enjoy a coffee.
Unfortunately we can't stock the full collection in every size in store, or we'd need to room for 10,000 pairs of shoes! But should your chosen style not be in stock in your size then we would be delighted to make it to order for you, from a choice of leathers available in-store. Your shoes will be ready within 5-7 days.
Not sure about the size to order? No problem. Here is our Size Conversion Chart, so that you can orientate yourself, keeping in mind that our shoes are true to size. If you are still in doubt, please keep in mind that any RTW order can be returned within 14 days and exchanged for a different size. Made to Order items can't be returned instead, so we have created a "Fitting Shoes" service that you can subscribe to choose the size of your order in the comfort of your living room or office!